Quality healthcare
for the whole family
in Cranbourne North & Flinders
 Book a doctor or vaccine appointment online now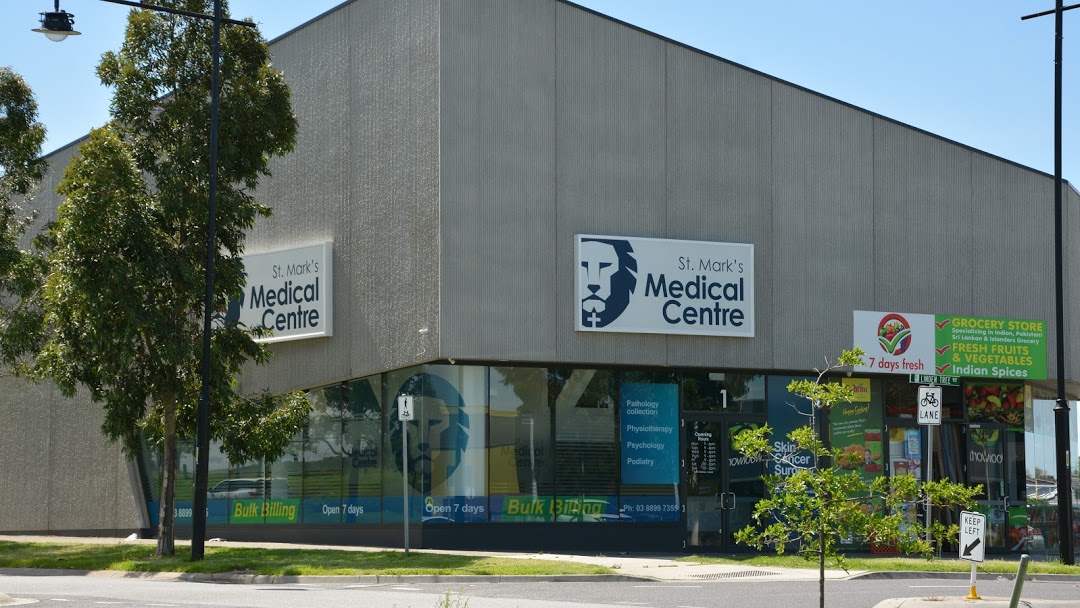 Podiatry


Pathology Skin Checks Mental Health


Physiotherapy Prenatal Care


Podiatry


Pathology Skin Checks Mental Health


Physiotherapy Prenatal Care
Welcome to St. Mark's Medical Centre
St Mark Medical Centre is a place where general medicine meets holistic care. We have two established practices in Cranbourne North, Melbourne, and Flinders, Mornington Peninsula.
At St Mark's we consider our patients as a whole and offer medical care that seeks to find the perfect balance between body and mind. This approach allows us to provide comprehensive general care and holistic services that aim to optimise the health and overall well-being of all our patients.
We offer a wide range of general medical care and specialise in areas of skin checks, skin cancer removal, mental health, and pregnancy services. We closely work with allied healthcare professionals that frequently visit the Cranbourne North Clinic, which also has an on-site pathology.
Both locations are family-friendly featuring a children's play corner and plenty of other entertainment, and have wheelchair access. Our friendly team is committed to making your visit as pleasant as possible while providing quality care that meets your unique medical needs.
We specialise in Skin Cancer Checks Mental Health Services Prenatal Care
We also support our local services near the medical centre